Author: Kate Burke, Sydney Morning Herald
Amid the rush of apartment hunting it can be hard to remember the little things that could keep you up at night. Finding a unit that's the right size, within budget, and in a location you are happy with can be hard enough – so, it is often easy to forget all the other boxes a good home should tick.
Some buyers overlook a complete lack of storage or natural light, while others forget to check the soundproofing and are left awake by things that go bump in the night.
Although these design flaws may seem like little more than small annoyances, University of Sydney researcher Lisa King says they do add up –  and now more than ever, due to the coronavirus pandemic.
"We're spending more time than ever in our apartments and we don't know if that will be something we do more of in the future," says Ms King, a researcher and tutor in architecture and design.
"People will start to understand that there are other factors that are really important other than the price and location," she says.
An apartment orientation — which affects natural light and ventilation — storage, and soundproofing or lack thereof are the most overlooked issue, according to Ms King.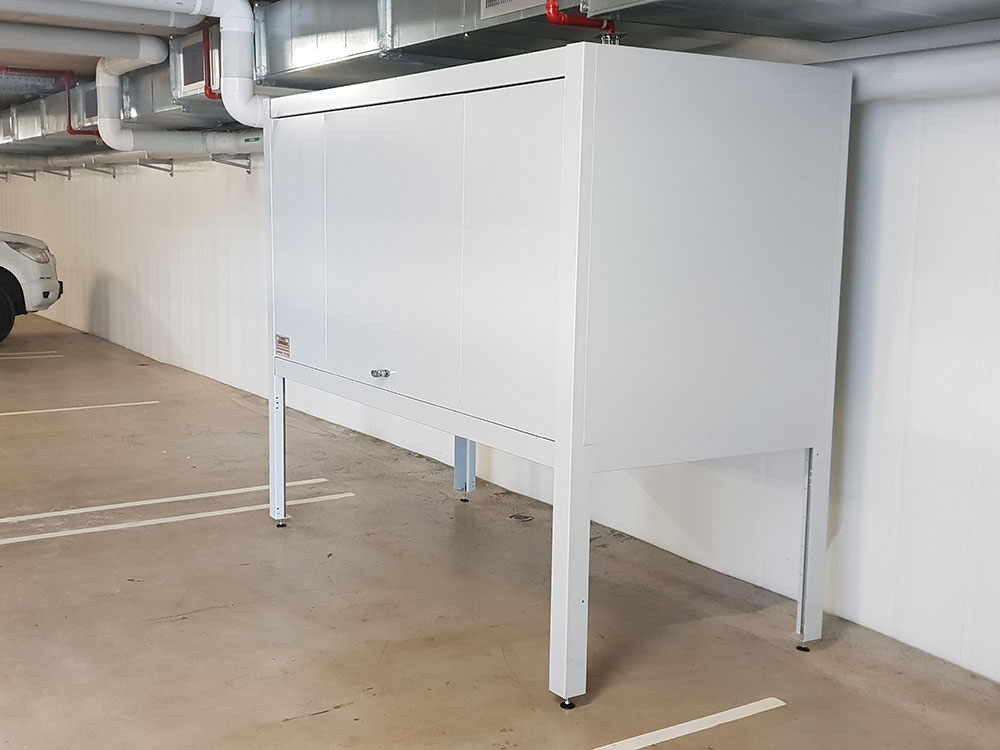 "Certainly, that noise factor is something that can really make people crazy, we've learned a lot more about that in recent months … that there's often not a lot of material between us and our neighbours."
Noise issues have become increasingly apparent for apartment owner Hannah, who bought a two-bedroom unit with her partner in a small 1960s era block last year.
"There's a lot of things you do prepare for but the noise has been something that neither of us thought about at all. You're lying in bed at night, then it's thump, thump thump," she said.
"We have two units above us and three opposite and with everyone being locked in there has been a lot of noise that carries quite well," she said. "[Also] our bedroom window is right next to the driveway, so you hear people zooming out right at 6am.
"It's definitely been frustrating at times, but you can't be angry at anyone as most of the time it's just the reality of living on top of each other."
Noise is also an issue for Mascot resident Holly Dean, who lives in a recently completed apartment that her partner purchased off the plan. And, so is poor ventilation.
"Our apartment faces west, it's single orientated, you've got a great view. I can see the Blue Mountains on a really clear day – that's the great part and [what agents focused on]," she said.
"[But] there is no cross-ventilation coming through, so in summer it's really like an oven. Of course, we can turn on the airconditioning, but from a thermal and sustainable point of view, it would make a big difference to have better natural ventilation."
The level of noise heard in the apartment, eleven stories up, also came as a surprise. There is the ongoing construction noise in the rapidly developing area and the sound of trucks going to a freight terminal about two kilometres away, which they wish they had done their research on.
Occasionally, on windy nights, there's also the sound of the horizontal slats on the building's facade wobbling in the wind, which reverberates through the units.
But Ms Dean is aware the situation could be worse and is thankful they had not been living in the nearby Mascot Towers, from which residents were evacuated last year due to safety concerns.
Building defects at Mascot Towers and Opal Tower and the concerns this raised about building quality,  is one of the reasons Ms King and other researchers at the university's Henry Halloran Trust are pulling together a National Apartment Consumer Guide – to better equip purchasers, particularly first-home buyers, with knowledge on all the finer design details that need to be considered.
While real estate is the single biggest decision most people make in their lives, Ms King said, it was often based on the look of an apartment, it's location or price point. Buyers often forget or did not know to check the wide range of factors that impact day to day living, leaving them with a list of issues they wish they had checked on beforehand.
The quality of the construction, building materials, strata costs and history are some of the first things to be considered to avoid poorly designed apartments. Then there's the natural light and ventilation — which can affect electricity bills — sound insulation, a unit position within a building, access to parking, and much more.
"Sometimes, we look at the paint and nice carpet and the good view and that's it," Ms King says.
"When excited at an open-for-inspection, we might think it's great for the price range. But it might be a very different experience when you've got a toddler in a pram and you're trying to get up the stairs, or lots of groceries to get from the [carpark that's far away]. Those are the moment when you start to think maybe I should have checked that out more."
Ms King says researchers are in the midst of compiling the guide and are keen to hear from the public, via the Henry Hollaron Trust website,  about their experiences with apartment living and what went wrong or right after purchasing a unit.